Social Media Marketing
Establish Your Brand, Increase Traffic & Promote Your Products and Services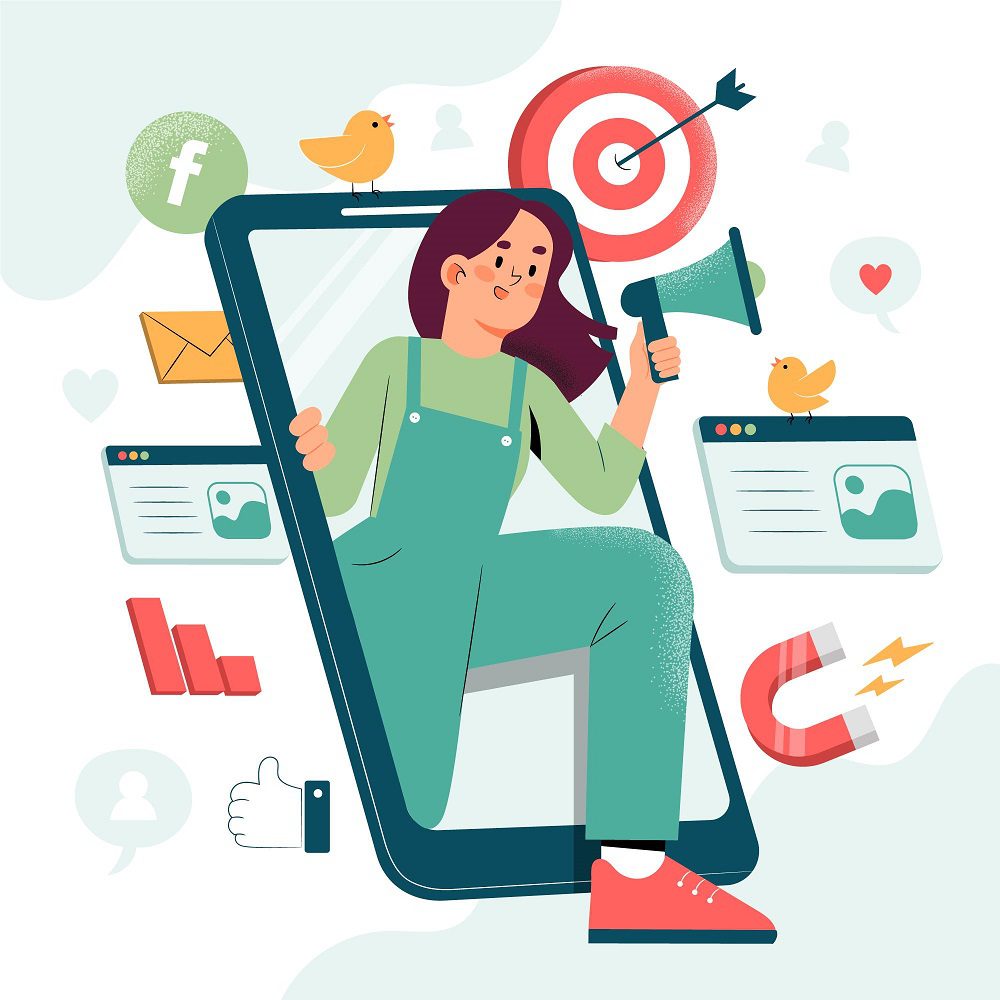 Did you know that your business can start increasing brand awareness and producing money from social media platforms like Facebook, LinkedIn, Instagram, and others with a tailored Social Media Marketing Service Plan?
Companies invest in professional social media services because social media is a vital touchpoint for customers in the business-to-consumer (B2C) and business-to-business (B2B) industries.
Because no two businesses are alike, we provide customised Social Media Marketing Services. Our team at MAte4Tech can create a plan that is customised, whether you want to market your business on one social media network or five.
Our Social Media Marketing Services include
Use our Social Media Marketing Services
to run a campaign on the following platforms
Because of their current popularity among customers,
we specialise in these 5 platforms.
While other social media networks, such as Snapchat, are available, we find that Facebook, Twitter, Instagram, Pinterest, and LinkedIn provide the most value to our clients.Our Social Media Experts, on the other hand, do research on your business, target audience, and objectives to select the appropriate platforms for your approach.
Example: A Dentist's Social Media Strategy, for example, might focus on Facebook and Instagram, whereas a hiring firm's plan might focus on LinkedIn and Twitter.
Use Mate4Tech's Digital Marketing services to upscale your company, grow revenue, build a reputation, and attract new customers.
Our Services
Build Brand Recognition as an Industry Leader and Increase Profitability
Copywriting Services
Even a gorgeous site can be made to look sloppy by shoddy copywriting. Mate4Tech's Copywriting Services can make your voice heard through web copy, blogs, PR, call-to-action strategies, whitepapers, ebooks, conversion strategies, branding, and more. We don't just write it; we research and insert the SEO keywords
Link Building
SEO Link Building is an important aspect of your Digital Marketing Strategy. The process of promoting your website's content in order to obtain backlinks from high-authority referring domains is known as Link Building. Links are vital indications that search engines use to determine whether or not your website is a reliable source of information.
Social Media Marketing